A number of years ago, we were approached by someone from Prorail. Unbelievable but true, whole parts of fencing of 2 x 2 metres were stolen from along the railway. Prorail really wanted to secure this fencing but did not want to use the traditional shear nut because the staff at Prorail must be able to take down the fencing in the event of a disaster.
Securing fencing with Cinstar® security screw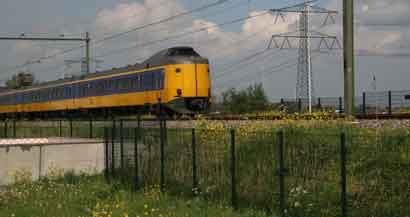 They had found the Cinstar® security fasteners on our website. After repeated contact, sending samples and testing the screws, they decided to secure the fencing using the Cinstar® screws. As a result, we have so far not heard any rumours of fencing going missing.
However, the "old-fashioned" shear nut is still popular for securing fencing. For years, SecuFast has been doing business with a large Belgian fencing producer, whose fencing is still being secured using M8 shear nuts. The challenge in this situation is the breaking point of the shear nut. The standard breaking point is between 15 and 22 Nm. However, we were asked in this case whether the shear nuts can also be delivered with a breaking point between 13 and 17 Nm. This was quite a challenge, but after several samples and extensive testing, it did turn out to be achievable. There are now many kilometres of fencing in the Middle East secured with SecuFast® shear nuts by Peco Douwes Group.